If you would like a Prayer / Light Transmission
Click Here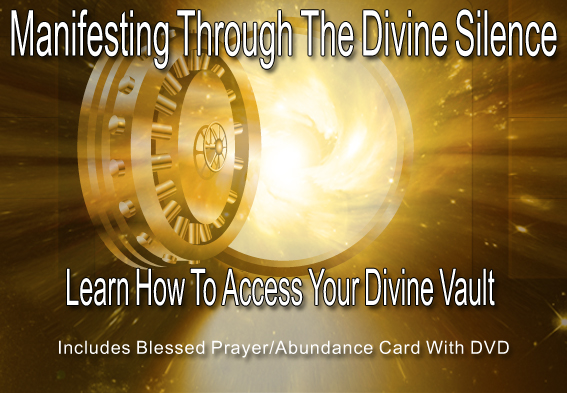 New Product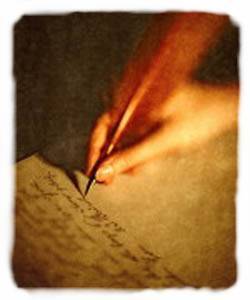 Includes DVD & Hand Written by Michele
Blessed, Prayer Abundance Card
For The First Time Michele Blood –after many people asking- has recorded a Very Special DVD to assist you to Learn How to Manifest in This World, The Things That Will Give You Happiness, Abundance and Inner Peace.
In this DVD Michele also sends Light to you and gives You Specific Instructions on How to Manifest Through Your Divine Silence inside The Divine Golden Vault.
Michele decided to also add A Special Prayer Card that is hand written to each person that holds Extra Light and a Blessing to Assist Your Life.
Only $50 For This Priceless DVD and Blessed Card and FREE SHIPPING
What others have experienced:
Dearest Michele,
Thank you for your bright light!
Once again you have helped me to manifest a dream come true. After 7 months without any "source of income" and living with my sister in The MidWest, Ohio, where "jobs" are the way of life. You responded with a free call and Light Transmission when it was not possible for me to pay. A prayer answered. This week I was hired to work one on one with an autistic 6 year old as he goes to one of the finest programs in the area to assist him. There are tears of gratitude as I write...
All my love,
Caroline
My entire life has changed since Michele has be sending me the Shakti Light. I am singing and happy and even my husband is being kinder to me. It is what feels like a miracle. I can feel love and joy like I only felt as a child.
Naomi. (UK)
Hi Michele, I don't know if you remember or not, but a couple weeks ago you did a prayer request for me and my son. I am a single mom and fully support my child (no help from the dear old dad!) I asked for financial help and just general well-being protection. Well, wouldn't you know - I came up for a review at work and ended up receiving a promotion to Manager level! With a huge pay increase, it did come with one! Thank you so much for your kind words and energy projection.
-Megan
I received your hand-written card with DVD today; thank you so very much for your loving and encouraging words--they are truly appreciated! Also wanted to let you know, dearest Michele, that your prayer/energy transfer brought about an incredibly deep and spiritually uplifting meditation experience that night, such as I've never experienced before!!!
-John (Berlin)
Many thanks, Michele! Giorgia has already had a little miracle: she has found a job the day after the blessing! We will follow your advice! Many thanks again for your prayers.
-Lara
Dear Michelle,
Your prayers helped me to find a job working with developmentally disabled Souls. So many Miracles! Bless you so much! With Love and Light.
-Caroline
Being introduced to Michele's Mystical Success Club I would have to honestly say my life has changed for the best. I can get the most powerful, up-lifting and energizing emotions when I participate in any of Michele's in-person or webinar sessions. My life has been so hectic over the past few months, but I make it my priority to spend time listening and learning from Michele, because she brings my life back into absolute consciousness. I appreciate and treasure the time Michele dedicates to helping those who are searching for their higher self. I absolutely feel I achieve a higher consciousness with each and every one of Michele's sessions. Thank you, thank you, thank you.... I am gaining momentum to my higher self, to reaching my unlimited consciousness. God Bless You Michele.
-Don Runowski
When Michele first prayed for me and gave me specific instructions to feel the stillness within I was in over $500,000 credit card debt in just 4 months I was out of debt through a totally unexpected gift. I feel free and happy and am now also in a new Beautiful relationship with someone who really gets me.
-J' En El Author/speaker
The mystical teaching is so personal & intimate, The Grace that is received thru Michele by us, like in the Webinar, or through the monthly DVD's, opens one up to one's heart, so to attempt to describe this action on oneself in words one would have to be a poet. This action that is so dazzling & mysterious & giving of soverenty, & fulfilling the longing of one's soul, sometimes would be see as so 'positive', that a casual reader of it, might think it "prideful", & just ego inflation. If the action was Fierce Grace, dissolving the restrictions in oneself, it might be seen as penetrating too deeply into the vulnerable under belly of the psyche & even self-deprecating the parts of the shadow so exposed by the light of consciousness. Yes, it's hard to speak of truth in one's own words! But this is my Truth.
- Dr R Cherney PHD
The Mystical Success Club is one of those all too rare one-of-a-kind true and effective guides to generating ongoing wealth and prosperity consciousness on all levels. Now, thanks to Michele Blood, new life and vitality has not only been breathed into my life. Her ground-breaking effort and contribution to the well-being of people on a global scale is truly a gift that keeps on giving! The sooner you take advantage of it, the better your life and relationships will be. Her awakening is awakening me.
- Michael A, Ph.D.
I am blown away with Michele's enthusiasm and genuine energy she is able to project. I have followed her work and Bob Proctors for years. in the past year I received and email about a meditation seminar she was holding and I attended and was blown away. It seemed to fit into everything I had always known the theory of what my own mystical projects were about. Now I'm a member of her Mystical Success Club with ongoing meditation, lectures, and support material. I find this a rare way to evolve and to stay current. This club is helping me stay true to purpose, direction; I am growing in knowledge and light experience with someone who has years of success as an author, mentor, musician, career coach, etc. and I LOVE IT! Thank you Michele! I always look forward to the monthly DVD so much!
- Kim Ripley Hartt. Author of Mysticism
Michele's insights, music and exploration into the mystical success we can tap into through her club and many other products and books takes all that she has to offer to help with the richness of her transformational teachings. I love The Mystical Success Club and the monthly DVD's are pouring with energy transmission. I highly recommend it as a priceless sacred space for you to grow in consciousness and to bring harmony to all of your family members.
-Bernadette Dimitrov Author for Children's books
A quick note Michele to let you know that I had one of the best weeks in a long time. I am on a very large global computer system project that has a lot of negative energy associated with it because of the perceived time constraints with the amount of work to do. Many of the people on this project are frustrated which I was one of them until this past week. I believe it was the prayer last Saturday that changed my energy levels and something else in me because since then I am not worried about meeting the project deadlines. I am at peace, energized and very positive knowing things will work out. A big change from where I used to operate because I worried, stressed on time deadlines for many years. It lets me think more clearly now, probably more creative but it has only been a week. I feel transformed.
-Gary, from NY
Dear Michele,
It is with a heart full of gratitude that I am writing this email tonight. I've just finished watching the meditation DVD, and for that I am grateful. Your face shines because of the Love and Gratitude that you have for the Divine/God. and your Prayer recording also made a major shift in my heart. The words cannot describe how grateful I am to have found you when I did. My prayers to God were to end my life if I had to continue living the same way. For without God in my life, I am nothing. And I forgot to listen to my heart and more importantly I forgot the main ingredient: GRATITUDE. Watching the DVD has opened my eyes as to why I lost my Faith. And dear Michele I have to thank you for having restored my Faith in the Divine/God. I have re-gained something priceless: my Faith. I am aware that I'll have to go back to what used to be a good habit: meditation. I am also aware that when my heart is full of gratitude, I feel so wealthy, I feel so privileged. It is so very easy to let yourself be taken by the fears that men's society inflict to its people. It is so true that in every minute of our lives, we have to choose thoughts that will determine our future. I believe that today more than ever, gratitude in meditation is the way to "God's Heart" as well as a good life. So dear Michele thank you from the bottom of my heart for your Love of the Divine/God and for sharing with me/us the simple steps to get closer to God. Many, many blessings to you!
-J Marie, Australia
Dearest Michele,
The Mystical Success Club and your prayers have done SO MUCH for my life! There has been so much I appreciate of all of your work and love. Being part of this club had healed so many wounds that my past had left me with, and it has allowed me to move forward so much in bravery and perseverance. As a member, I feel so honored to be part of such beautiful love. Never in my life have I felt so close to a circle of such open and loving people. Pardon for the ramble, but it's true! :) Being part of the mystical path had broken so many of the restricting chains of resistance I had. I was caught up in a mess of a depression so painful I had lost almost all sanity, yet something just kept telling me "Keep strong and keep believing, what you're looking for is just around the corner". . I knew this was where true light was and what it really meant to feel freedom. Or rather FREED- OMMMMMMM!!!!!!!!!!!!!!! I find myself constantly learning, discovering, and brought into even brighter days of happiness and joy. I find myself constantly trying not to shed tears from the awesome power the love in my heart becomes just from making another person smile. Never before had I realized that there was no end to the joy and fulfillment one feels helping others and loving unconditionally. I never stop learning and never stop doing, realizing just what kind of path this is has been the greatest revelation I could have had. I lead a life of adventure and of splendid ecstatic bliss and happiness!!!! Had I never embarked on this journey of no end and peculiar wonderland, I'm not even sure if I'd be alive in this moment still... I can't seem to find any words to describe this feeling. Thank you Michele for every single thing you've given me. Thank you, thank you, thank you, and may you be blessed with all of my love. Thank you. I LOVE YOU!!!!!!!!!!!!!!!!!!!!!!!!!!!!!!!!!!!!!!!!!!!!!!!!!!!!!!!!!!!!!!!!!!!!!!!!
-With love, Elida - NY
Dearest Michele,
I wanted to thank you again for who you are and what you do. God has given to the world a special gift with you. He is truly working through you. It's been about two weeks now since I was on the special meditation call that you opened up to many people. Thank you for doing that! Since then I have joined the Mystical Success club, I continue to live each day with much more joy and happiness and I know I am just beginning my way to being one with the universe in consciousness, one with everyone and everything. I feel like I am being reborn and my consciousness is awakening. I have been living unconsciously almost my whole life, although I knew there was something waiting to bust out but didn't know how to do it. I know God wants to use me and I yearn for that. He has brought me to you to make this happen. Lots of Energy and Love
-Gary
Hello Ms. Michele Blood,
Many thanks, I and my son are from the Philippines and in your last energy transmission where I requested that you include me and my son, and then I sent his and my photo, that time I suppose after you prayed for us, we were able to sleep like a baby. My son has very high grades in his examination in the morning after we have been prayed for by you. With love, respect and best wishes,
Jorge- Philippines
Thank you, Michele,
I also want to say that I've been feeling my heart open more and more, thank you for that! I want to share something with you, it's an experience that filled my being with joy. Today, I was walking down the street, thinking about the passage you read in a previous webinar from Osho -- you said that there is logic language, and then there is love language. And there and then, I realized -- love language is wordless! It's everything, and everywhere, it's all around me! It's the trees standing by the roadside, it's the air around us, it's people, unconnected, all over the world, just doing anything -- walking, sleeping, eating, breathing... I am love language, I am love language speaking itself through me. Even logic language is love, it is not apart from it, it couldn't exist if not for love! All of this, all of us, we are the language of love. And it is being spoken, all the time, everyday.... I couldn't not speak it. I couldn't not hear it. Thank you for giving me this experience; it is this that I have been yearning for so long. I knew I knew this someplace, somewhere, I had just forgotten for a little while.
With love,
Yen Lin- Yale student
Thank you for the energy, John my husband has change nice and Asger my son is has also :0) And it is more easy for me to connect to people in my business, great, thank you Michele for the Mystical Success Club and energy. Love from me.
Dorthe -Greve
I am so happy and grateful for the two telephone prayers you generously offered on the past two weeks. In addition, I am grateful for the prayer transmission you did for me a couple of weeks ago. I see and feel my life getting better and better :)
Domingo Marie
Hello Michele,
As more I'm reading web-site and watching your videos as more I want to join mystical success club. I was on a phone listening prayers twice and really felt peace and quite. I was trying to meditate but this emotions and thought always in my head. But on a phone with you I really felt that even 60 seconds was like an hour of somewhere I don't know where I was.
Jane Busch
Hi Michele,
Thank you for the prayer call tonight. This was the first one I'd received from you and I can feel the warmth of the energy in various areas of my body, while you were talking/praying and even now. Mainly in my kidneys, spleen and heart area. I appreciate you and what you're doing. Thank You.
Joy Baker
Michele,
Before you started doing the prayer energy I had no contact with someone and this is what I had wanted at all it has been 10 months and then he sent a message through my oldest son Facebook page and I knew and felt in my heart that your prayers had a lot to do with this.
Tarmeassia
Hello wonderful Michele
I just wanted to tell you that I have received what I asked for in the prayer request I sent you back on April 1, 2012 and to tell you what happened, it is very interesting! I had sent in a request prayer for my sister Diane to find a job and a place to live (they were staying with me since they moved to CA) Well Michele, today they picked up the keys to their apartment and will be moving within this week! My prayer was answered! As much as I love my sister and her family, we are very different and it was difficult living together, they wanted and needed their own place so they would feel independent of me and on the road to a new life. Let's say it was mutual that they find their own place. They tried for months to get going without any luck then I sent you a request prayer and asked for them to get financially able to get a place of their own. Well, it is very interesting what happened...since my sister's husband is the only one to find a job it was very difficult to get approved for an apartment or a house rental. They went a few places and were rejected 'cause of the income and due to the rent being so high(almost 2000 for an apartment) Then they found a place 2 miles from my home and tried there. Well they loved the place, it's an apartment complex with a pool and gym and only around 6 years old. SO they tried for a 3 bedroom as they have two teens. Well, the rent was too high again and they didn't make enough money etc. Then my sister got the idea to go back to that same apartment complex and ask if there was anything that they can do to get an apartment (maybe get a co-signer? or something) when they got there, a different woman was in the office and was busy on the phone but told my sis and husband to wait a few minutes and she would talk to them. They were happy that the lady would take the time to talk to them without an appointment, so they were happy to wait. Just then they over heard the phone conversation the woman was having. Well, she speaking to someone about a low rent apartment in the complex that is open to a low income family only. There was only one in the entire complex and it will be available in a couple of weeks. SO if they wanted it they had to come apply and put a deposit to hold it if they wanted it.! Oh my goodness! My sister and her husband could not believe what they were hearing! This was the answer to our prayers. I can hardly believe it either but it's true! We are all very happy that they will be moving on and starting their new life. I am very excited and grateful to the universe and god and to you Michele for bringing the energy through for my prayer. This is a true story and I told it just as it happened. I just wanted you to know of this wonderful outcome. Of what I believe was divine intervention and you had a part in it. The way it happened was a miracle, no doubt about it. With much love,
Vicky Wu
Sweet Michelle
Last night I had the chance to be on the phone for the Prayer. On my lift side I felt energy pushing me to the middle. Felt warm and good...calm.. Thank you again.
Love and Rainbow light
Ana
My dear Michele,
Thank you very much for your priceless energy transformation. Since Sunday my husband has been transforming in a good way. After a really long time he is interested in me and hugs me kisses me and I can see the love in his eyes. This is like miracle and how much I appreciate your help!!!
Thank you very much again for all your help.
God bless you.
Yonca
Dearest Angel,
Very fast miracle. Transfer to KochinCity came in 20 hours. Only first part of a promotion left. It's incredibly beautiful. It has to be felt to be believed. I am grateful for your kind blessed light. Improved my health also. Thanking your beautiful soul. Tour energy par compare.
Sreekanth-India
I have been a member of the Mystical Success Club now for roughly a month. I joined because I had hit a low point and just really felt directed to get involved with Michele and her mission. So, my progress has been mostly subtle, though recognizable. Then, Michele offered a prayer session last Sunday and I was able to attend. I sat in meditation listening to Michele's prayer and guidance. I felt heaviness pressing down on my heart and gradually ascending into my throat, and then the tears came to release the build up of tension. Then, I drank a lot of water and remained very quiet. The next day, I knew something was changed! I feel lighter and happier without any outside influences! I am excited because I truly feel that I am changing from the inside out with Michele's energy and help! Thank you Michele! You are wonderful and I look forward to continuous changes for the better!
In Light and Love,
Carol